Hey fellow players and welcome to another section of updates. Basically let's talk a little about...
The Portal
Seriously, what's a Portal page? Some people will ask this question because some of them don't know what it is. Okay back to answering the question, so what is a portal page? A portal page is like a mini home page that displays several columns of important information. In this case, the portal page will extract information from the forum boards and display them on this page, so people can easily access them. For example, the news section of the portal page will display important information that I have posted onto the "Announcements and Updates" section of the forum board. The portal page is pretty nifty and useful.
The Chat Room
The chat room page is now available! Start chatting away by click on chat on top of the forum where the navigation menu icons are located. Once you gain access to it, you may log in our chat room and start chatting away! Also, make sure you've read the
Rules
before doing anything that's against our guidelines

. There's really nothing to it.
If you want to request for a new background image
for the chat room please do so in the "Suggestion Zone" of the forum boards
in the topic called "Chat Room BG suggestion"
The Forum Ranks
If you remember from my first announcement, I discussed about the addition of forum ranks (I think I discussed them before). Now most of the forum ranks are here. I've added 5 ranks for regular members.
New Trainer
Rookie Trainer
Pokemon Trainer
Elite Trainer
Pokemon Master
In order to achieve higher ranks, you will have to post more and be more active on the forum. Additionally, I've added some special ranks too.
Administrator
Global Forum Moderator
Forum Moderator
Artwork/Graphics Designer
Contributor
Each of these special ranks has its own permission and roles around the forum. I'll start by giving a brief description of what each special rank does:
The Administrator
What exactly does an administrator do? The administrator basically has all the powers and rights to control the forum. He or she may change things around the forum. These things include forum layout, pages, topics and posts, etc. This special rank is very powerful and any person can abuse its power. Don't get me wrong, but I've seen some
nasty
things that administrators have done on other forum boards. At the moment, I, plasmis29ml8, will be the only administrator of this forum because not only have I created this community, but I also work with the artwork and design of the forum. Maybe in the near future, I will allow more people to achieve this special rank.
The Global Moderators and Moderators (gosh it sounds like a redundancy)
Global moderators are very important when it comes forum "security". When I'm not around the forum, they will take control of the forum, but they have fewer rights and powers than me. They are not allowed to change the forum layouts and gain access to the administration panel. Other than that, they may add news, ban users, delete unnecessary topics and posts, and settle flame wars (-gasps- hopefully we won't have to!). Now you might want to ask, what's the difference between a Global Moderator and a regular Moderator? I'll have to say that there are
NO DIFFERENCE
. Regular Moderators help out the global moderators. They have just about the same rights and permissions as global moderators do. The only thing they can't do is ban users.
The Artwork/Graphic Designers
The title says it. They work and come up with a new layout for the forum. At the moment, we'll be using our current layout for our forum. They have the permission to gain access to the administration panel, but only at the picture management section (since other things are confidential

). They can change icon pictures, logos, and borders of the forum. They can also create artworks for the forum/guild. Pretty self explanatory.
The Contributors
Self explanatory as well. Contributors help out around the forum, but has gain recognition from the moderators and the administrator. Contributors not only help out moderators and even the administrator, but also voluntary work such as our adoption firm and daycare center (will be released in the near future). Not just anyone can get this rank. It is based on judgement and recognition, so don't expect to get this rank easily.
More ranks will be available as the community grows. I hope people will suggest some ideas. You may pm me or create a new topic on the "Suggestion Zone".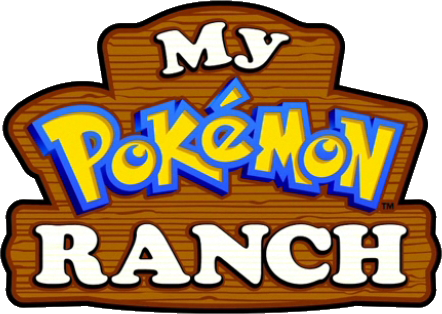 Future updates and releases
We will be remaking our once glorified adoption farm and daycare center soon after the guild revival. Since we have inactive guild members, we will be recruiting more new members to help contribute to this cause. We will need adoption firm managers and daycare managers. For now, Stardust (formerly known as our legendary adoption firm expert), will be the head of the adoption firm. We will begin hiring some of these people once we have enough members on this forum.
Thank you for taking your part on reading this long and boring list of updates (

just kidding). As always I will keep you guys informed about new updates and releases that are happening around our community. Well I have to go back to the drawing board and start brainstorming for new ideas for the forum (

too much stress and THINKING!). I'll see you guys later!
~plasmis29ml8
, Webmaster
Last edited by plasmis29ml8 on Thu Jul 29, 2010 1:15 am; edited 2 times in total